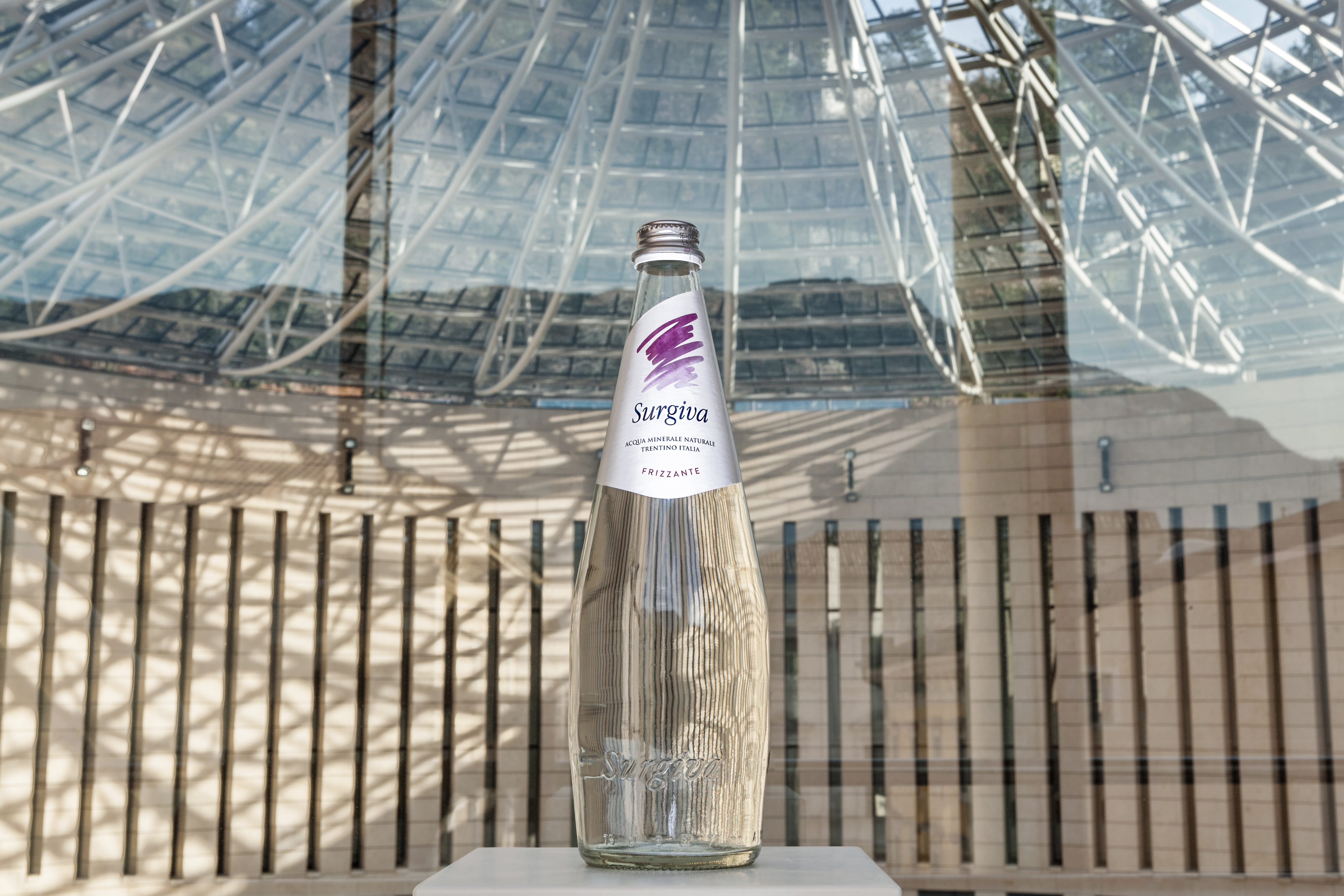 09 Jul

Surgiva and MART present the images of the temporary collective S-Collective, created during a workshop devoted to young photographers

On Monday July 8, as part of the cooperation between the Lunellli Group's mineral water and the Museum of modern and contemporary art of Trento and Rovereto (MART), the works of participants have been revealed. They will be displayed at the museum until 22nd July.

The results of the project, which marks with a photographic workshop the beginning of a partnership between Surgiva mineral water and the Museum of modern and contemporary art of Trento and Rovereto, were presented on July 8 in the iconic exhibition space designed by Mario Botta.

Over 200 photographs were taken by the fifteen people taking part who – having been selected from the eighty-five candidates that applied through an open call – worked on the common themes of water, transparency and glass under the tutorship of Luca Andreoni, photographer and teacher of consolidated experience; these concepts are shared by the identity of  Surgiva and the architecture of MART.

During the workshop, the young photographers were suggested taking their cue from two important periods in the history of American photography. The day at MART focused on the architectural aspects of the museum and had Street Photography as its reference. The day spent in the mountains was inspired by the Straight Photography of the end of the 19th and the beginning of the 20th century and had as scenery some of the most spectacular waterfalls in the Adamello Brenta Nature Park. Just inside this uncontaminated area Surgiva gushes out, with which there is a consolidated collaboration.

From a creative point of view, the participants acted both in a collective manner (during the seminar), as if they were taking pictures using the eyes of a single photographer, and in an individual one during the post-production phase, in order to create a double perspective in their finished works. Hence the name S-Collective, which recalls the S of Surgiva.

The result was the production by each photographer of two sequential albums, each dedicated to one of the days of the workshop. The cover, in black and white, represents the synthesis of their activity "on site", whereas the contents of the slideshow include the images re-elaborated during the post-production phase.

The works – of great artistic impact – have been published on the Surgiva website and will remain on show in digital format in the foyer of MART until 22nd July.

Surgiva water, which has always "Raised the Taste", is seeking to focus on taste in its most elevated sense, that linked to the worlds of art and aesthetics, interpreting in an original way the attractions of Trentino, of which both Surgiva and MART represent outstanding examples in their respective fields.

The gala dinner that followed the presentation itself was prepared by Michelin-starred chef Alfio Ghezzi, who was inspired by the theme of water in creating the menu.