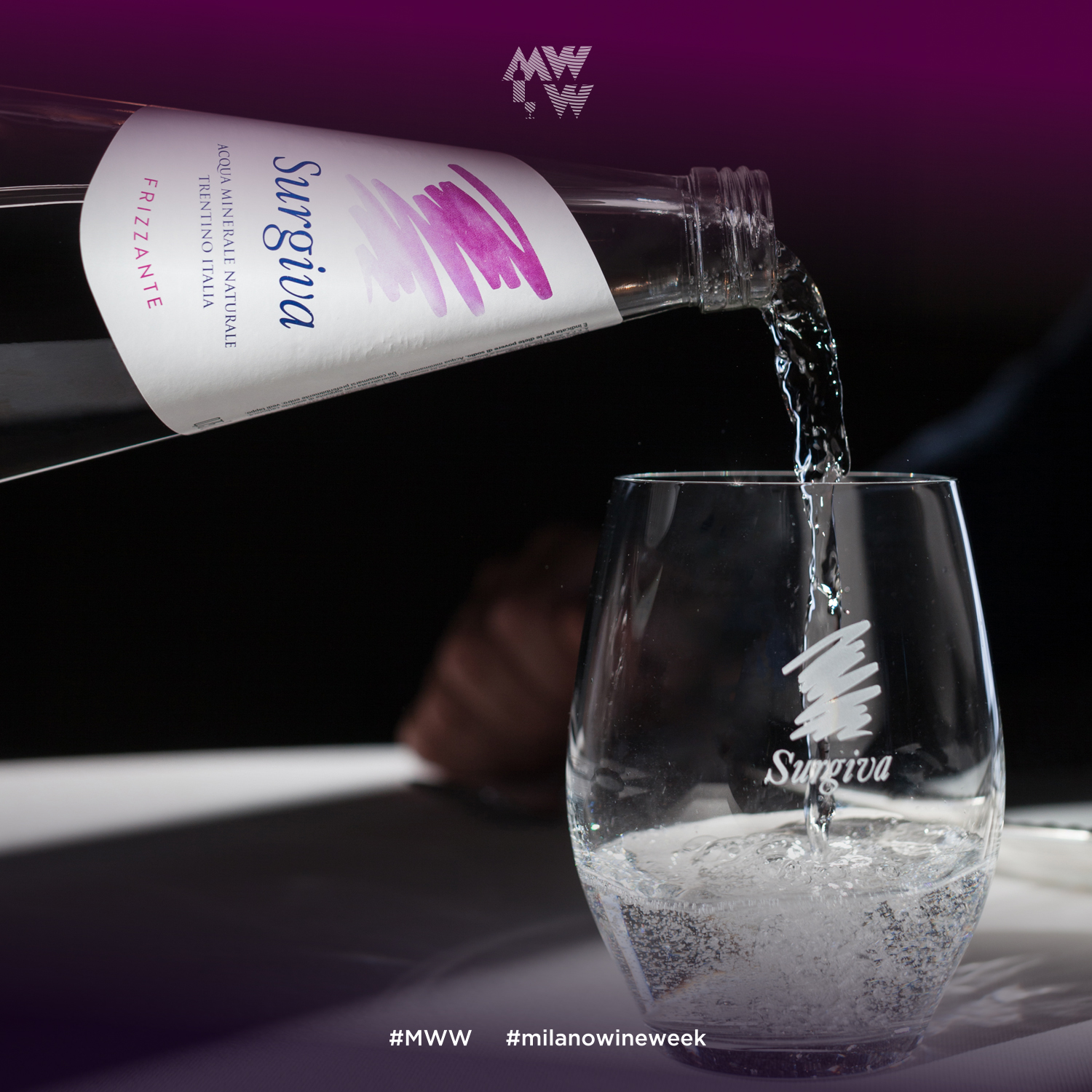 08 Oct

Surgiva is the Official Water of Milano Wine Week

Surgiva is the official mineral water of Milano Wine Week, taking place from 6th to 13th October.

Present at all of the Show's official events, including the press conference, the Opening Ceremony, the important Business Forum and the Masterclasses, Surgiva confirms its role as the "Accompaniment to Good Taste", the ideal water for any tasting because – thanks to its incredible lightness – it does not affect the flavours of a wine.

The first appointment in Milan is therefore at the inaugural event on the Terrace of the Palazzo della Regione on 7th October, followed on Tuesday 8th by the Wine Business Forum at Palazzo Bovara, which will deal with themes of current prominence in the world of wine. Surgiva can then be enjoyed at the multitude of (both tutored and walk-around) tastings, masterclasses, workshops and exclusive dinners that have also been organised during the week at Palazzo Bovara, the main venue of the Show.